Fast Ethernet - Gigabit Ethernet
SONET - OC3 - OC12 - OC48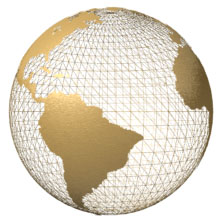 DS3 - Bandwidth on Demand
ATM - Frame Relay - MPLS - VPN
Application: Medical Imaging Transmission
Medical images, such as those generated by Teleradiology equipment, have large file sizes due to high resolution. Rapid transmission between hospitals and medical centers requires high availability, high bandwidth telecommunication services. For smaller offices or infrequent use, a T1 data line might easily suffice. For medium and larger facilities, DS3, OCx and Carrier Ethernet services are recommended.

Gigabit Ethernet (GigE) Service Prices
Gigabit Ethernet service prices have been recently reduced. Are you paying much more for high bandwidth optical services than you have to? Get better prices on Ethernet bandwidth through GigE. Call toll free: (888)-848-8749 now or use the handy "Click to Call" button. You can also enter your contact information on the handy form below. This form automatically generates budgetary prices for many domestic line services and lets you specify your exact needs for consulting folllowup.

Our extensive telecom and network services are provided by Telarus, Inc., a premier bandwidth broker and master agency. You can get personal support by calling toll free anytime at 1-888-848-8749 to speak with a bandwidth product specialist. These services are appropriate for business addresses only. Please find SOHO (Small Office / Home Office) and residential services here.