Fast Ethernet - Gigabit Ethernet
SONET - OC3 - OC12 - OC48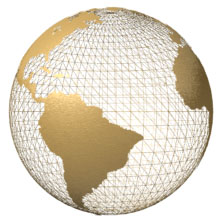 DS3 - Bandwidth on Demand
ATM - Frame Relay - MPLS - VPN
Who Needs Fiber Optic Carrier Services?
Bandwidth hungry applications are medical imaging, large CAD/CAM designs, real-time simulations, digital video production and delivery, and data center backup and recovery. Large call centers may also consolidate hundreds or even thousands of telephone lines on fiber optic trunks.

Fiber Optic Network Prices Reduced!
Fiber optic network business bandwidth, from DS3 through SONET OCx and 10 Mbps to 10 Gigabit Ethernet, have been reduced significantly. That includes private cloud networks featuring domestic and international MPLS and VPLS connections. Find out in seconds if your building or a nearby location is already lit for high performance business (not residential) fiber optic bandwidth services. Simply enter your commercial building address in the form below and check the map results....

Instant Fiber Optic Bandwidth Service Locator

Our extensive telecom and network services are provided by Telarus, Inc., a premier bandwidth broker and master agency. Please provide accurate phone & email contact information or call toll free for support anytime at 1-888-848-8749. All information you provide will be used only to support your inquiry and will not be shared. Note: These services are appropriate for business addresses only.